All Souls Bethlehem Church
Join us! Sunday morningS at 10:45 am
We are the cozy house church at 566 East 7th Street (between Cortelyou and Ditmas) in the Kensington neighborhood of Brooklyn. WE HAVE STARTED IN-HOUSE SERVICES AGAIN! And we are continuing to stream live to our FACEBOOK PAGE for those of you that cannot be with us in person www.facebook.com/groups/allsoulsbethlehem. We are an open and affirming community, we celebrate the worth and dignity of ALL God's people and each person's search for truth and meaning in a non-dogmatic and friendly atmosphere. We worship through music, prayer, communal joys and concerns, and dynamic sermons.
COMMEMORATING THOSE LOST TO THE PANDEMIC AND CELEBRATING THEIR LIVES
Cover Image (Painting by congregant Barbara Hoffrenning): Oritt Stephen Everett was born on October 22, 1927 in La Ceiba, Honduras died of Covid April 9th 2020, Aida Mercedes Suazo Everett was born on October 29, 1927 in Santo Domingo died because of Covid April 20, 2020. Parents and grandparents to congregants at ASBC. To learn more about them go to our "History Page." and view quilt squares created in their honor for the National Covid Quilt, created by Denise Lassen. ​
Times are tough

and we are
a shelter
in

the storm.
The Little House Church in BrooklYn
We are ASBC, the little house church in Brooklyn with a big heart, a sense of humor, and a passion for the sacred, the arts, and social justice. A multi-faith community, we are connected to the Unitarian Universalist Association, the United Church of Christ, and the Disciples of Christ.
"I praise you, for I am fearfully and wonderfully made." (Psalm 139)
We take God's love seriously and ALL ARE WELCOME, no matter your race, ethnicity, religious beliefs, difference in ability, gender identification or non-identification, or sexual orientation.
"God is Still Speaking,"
Rooted in the Hebrew scriptures and the teachings of Jesus, we incorporate other faith traditions and the wisdom of prophetic voices from psychology, science, Womanist and Black Liberation Theology, Native American and earth centered spirituality. Experience ASBC's raucous and fun "Passing of the Peace" and our heartfelt sharing of joys and concerns followed by a pastoral prayer.
"The only thing better than singing
is more singing." (Ella Fitzgerald)
And we love to sing! We enrich worship through musical diversity from traditional hymns and spirituals to blues, jazz, gospel, classical and contemporary music led by our own artists and professional guests.
"We come from the creator with creativity." (Maya Angelou)
We honor the arts—music, painting, writing, photography, and film—as integral to spiritual expression and nourishment. At ASBC, we present two monthly "open mics," to which the public is invited to share their music and poetry. Once a month, we host Movie Night. Other activities include a twice monthly Bible Study and a Game Night at a local café, as well as sponsored trips to museums, concerts and exhibits.
TikkuN Olam (Repairing the World)
These challenging times have lit a fire in our bellies for more action, activism, and aid. Recent initiatives include:
Member of the New Sanctuary Coalition

Safe climate for a better future

Food for the hungry in Times Square

Welcoming incoming Immigrants at 42nd Street with Faith in NY

Raise the Age

Close Rikers Island

Supporting New York Nurses Association for Better Work Conditions

Poor People's Campaign

Co-Sponsor for "Why the 2020 Census Matters" Forum

Help for those struggling with poverty and mental illness
Come Through our Door
Whatever it is you are looking for—reflection, connection, prayer, insight, a chance to slow down and breathe, or ways to repair the world, we invite you to come through the door. Get to know us. Stop by on Sunday for worship and a cup of coffee.
Sunday services:
10:45am-12:00Pm
​
Sunday Service on January 22nd, 2023 will be from 10:45 a.m. to 12:00 p.m. EDT.
​
"Following Who?"
​
​
Rev. John Magisano will lead worship
​
"In this Sunday's Gospel reading (Matthew 4:12-23), "saw two brothers, Simon, who is called Peter, and Andrew, his brother . . .And he said to them 'follow me . . ." And they dropped their nets and went. This begs the question of "why"? Was it a case of instant hypnosis? Were they captivated by his gaze, his looks or his charisma? Were they crazy to leave their livelihood and their family to follow a stranger?
And if (a big 'IF") this text is an instruction for those of us reading it two thousand years later, how are we to respond? This Sunday we will explore this passage and ask ourselves some difficult questions. What does this passage mean for us? Do we drop everything? Come and explore with us." (J.M.)
Reverend John Magisano is ordained in the Universal Fellowship of Metropolitan Community Churches. He previously served churches in
New York City and Hartford, CT. He lives in Flatbush, Brooklyn with his husband and furkid, Wolfie. His "day job" is learning and development leader for the New York City Department of Information Technology and Telecommunications. He is graduate of the Guild for Spiritual Guidance and has certification in organizational development from the NTL Institute, and earned his M.Div. degree at New York Theological.
​Debbie Deane will provide the music.
​
Services are continuing to be broadcast live from the sanctuary on to via Facebook page.
www.facebook.com/groups/allsoulsbethlehem
.
Come and Join us for Worship
​
"Wherever You Are On Life's Journey, You Are Always Welcome Here."
​
​
​
​
​
​
​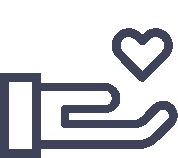 "Philosophy is written in this grand book, the universe, which stands continually open to our gaze. But the book cannot be understood unless one first learns to comprehend the language and read the letters in which it is composed."
Sign up for ASBC's weekly newsletter.